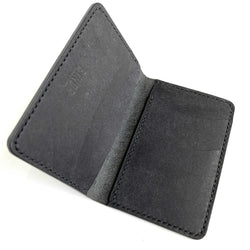 BI-FOLD - Black Pueblo
This great wallet is the perfect alternative to your traditional billfold. It easily fits your cards and cash. With its stylish, low profile look, you're sure to turn some heads.
Dimensions: 4.5" x 3.125"
Note: The outside color is the same as the top right panel on the inside.